Scam-Proof Your Getaway, and Save Your Wallet!
Cancun's Car Rental Insurance Secrets
Insurance is very important, do not skip it.  However, it is true that car rental companies can sometimes overcharge their customers.
Avoid overcharges (and scams). Get fair price for car rental insurance
It is very important to understand the concepts first
Partial or Total Robbery (one or both concept are not always together). Basically all isurances will have one make you to know wich one you are getting. 
Basic Collision Damage Protection:
Means only a third party's damages. You are responsible for the cost of repairs to the Car Rental, and your party's Physical injury. Commonly car rentals will have this kind of insurance when you book online.  But, most of the times it does not say clearly the type of coverage. Clients find out when they are making the contract. Most people will want better insurance and, car rentals know.  The day rate considerably increases, sometimes at an insane amount.  (I will let you know how to avoid this and be well protected)
Breakdowns caused by driver´s error, or flat tire.   However problems related to a mechanical failure must be taken care by the car rental even if you do not have this coverage.
Personal Accident Protection:
Provides indemnity for driver and passengers in case of death or injury and covers medical expenses.
Windscreen, Glass, Lights & Tyres Protection:
Damages to windscreen, glass, lights, and tires. Check if there is a deductible (still maybe)
Personal Belongings Protection:
Covers goods inside the car in case of theft. Most of the time required to be damage or proof of the intrusion. Like a damaged lock or broken window.  Many insurances will not have this particular coverage.
The coverage will be indacated here.  This is very important concept to understand what it does and does not cover.  It May mean nothing or everything or something in between. Make sure the Liability coverage is written and is what you want to be covered and to pay for. 
Liability, Third-Party damage only :
Third-party liability insurance is the minimum level of car insurance required in Mexico. It is important to note that it does not cover all types of damages that can be caused by a car accident. For example, it does not cover injuries to you nor your passengers, nor damage to the car you are driving. If you want more comprehensive coverage, you will need to purchase additional insurance products, such as collision insurance and comprehensive insurance.   
Booking a Car Rental online will have this when they show as "Insurance Included".  Unless is clearly stated a better coverage is included.  Here is where you must be very careful.  The insurance you really want or need may increase the total rate by 5 and up to 8 times.   
The most common insurance is called "Covertura Amplia" (Spanish). It means you have to pay a deductible. But you are covered for almost any kind of damage, including physical injury of both vehicles and Third-Party damage. In general, you are covered in most of the other concepts. Still, make sure up to what level, it means, cost of the deductibles: a windshield will have an amount, normally a reasonable cost, but other parts will be much higher.  
Full Coverage Car Insurance Protection:
Covers damage in the car rented. Damage to third parties. Passenger's physical injury of both vehicles. Theft Protection, Road Assistance, No excess amount to be paid, no deductible. Basically all of the other concepts. Then it is the most expensive.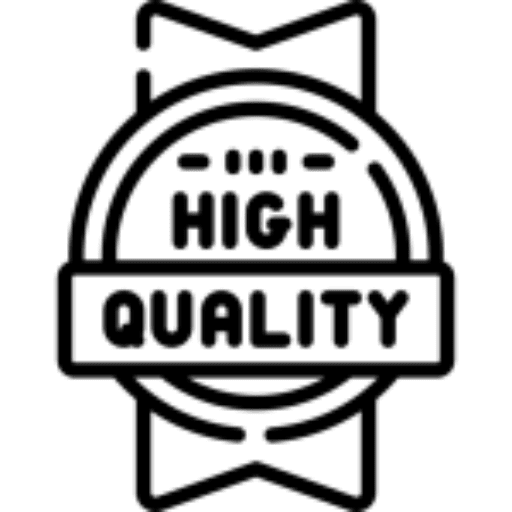 How to Avoid Unpleasant Surprises
Are There Tricks Renting A Car In Cancun?   Yes, Hack Them
This is what you can do: 
Option 1:   Reserve the car you want, do not prepaid unless they guarantee there is no hidden cost including the type of insurance you want. And they also guarantee money back in last minute cancelation.  
When you arrive there are different Car Rentals in the Cancun airport when you are coming out, ask them how much the day rent would be and the cars they have and insurance cost, take a few contact numbers, then contact the company you have a reservation. If is there something you do not like when making the contract you have other options, they come pick you up. 

This way if you discover they are charging a very expensive Insurance you can just cancel y take another option. There are a lot of car rentals when they now you are walking away from their competitor will give a better deal. 
How do you know it is expensive (much more than it should be)? 
The average Standard Coverage for a small sedan is $840 USD a year for rental insurance, if it is by day $10 USD would be fair. If you want more info about this put in the comments or send me an email. I will be happy to break down another type of car insurance cost.
Option 2:    Your Credit Car may offer to pay for the insurance
Prepaid Insurance: If you have your own insurance with a credit card; make sure you know how it works in Mexico, so that you apply it accordingly. Should you have to pay with the specific credit card to make it valid. Or when a particular document is required, you can ask for it in advance previous to make the contract, so you can bring a copy with you.
I will give you a example:  Most American Express Cards have insurance you can use for Renting a Car. But, you must do: Reserve and pay the rent and the Insurance with your American Express Card, get a copy of the contract and the invoice showing how much you paid for insurance. Send it to American Express and they reimburse in the same card. That is the only way to apply it.  Definately more details should be asked to your AMEX customer care.